This is not part of Vietnam.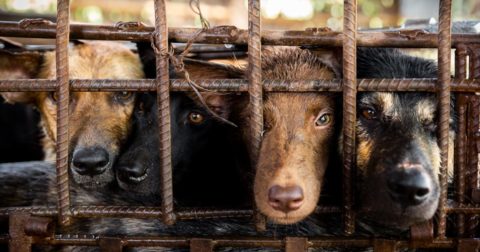 Let's speak out against the dog and cat meat trade. (Kéo xuống để đọc bài đăng bằng tiếng Việt)
Each year, more than six million dogs and cats are brutally slaughtered in Vietnam, making the trade one of the most serious animal rights problems today.
Most Vietnamese people do not want to accept the dog and cat meat trade as part of Vietnam. Dogs and cats are stolen from their owners and abducted from the community. They are transported long distances, often for days, and then killed by brutal methods such as drowning and beatings. While harboring great cruelty to animals, the trade also poses a major threat to public health, most notably rabies, and at the same time creates an ideal environment for the export of animals. presence of other diseases.
Together with our partner, 4PAWS International, we are trying to shed light on the cruel cat meat trade which often goes unnoticed, together with the equally cruel dog meat trade.
Visit their website and sign the petition to ask Vietnam's Deputy Prime Minister, Mr. Vu Duc Dam, to support ending this trafficking as a matter of priority.
Đây không phải là một phần của Việt Nam.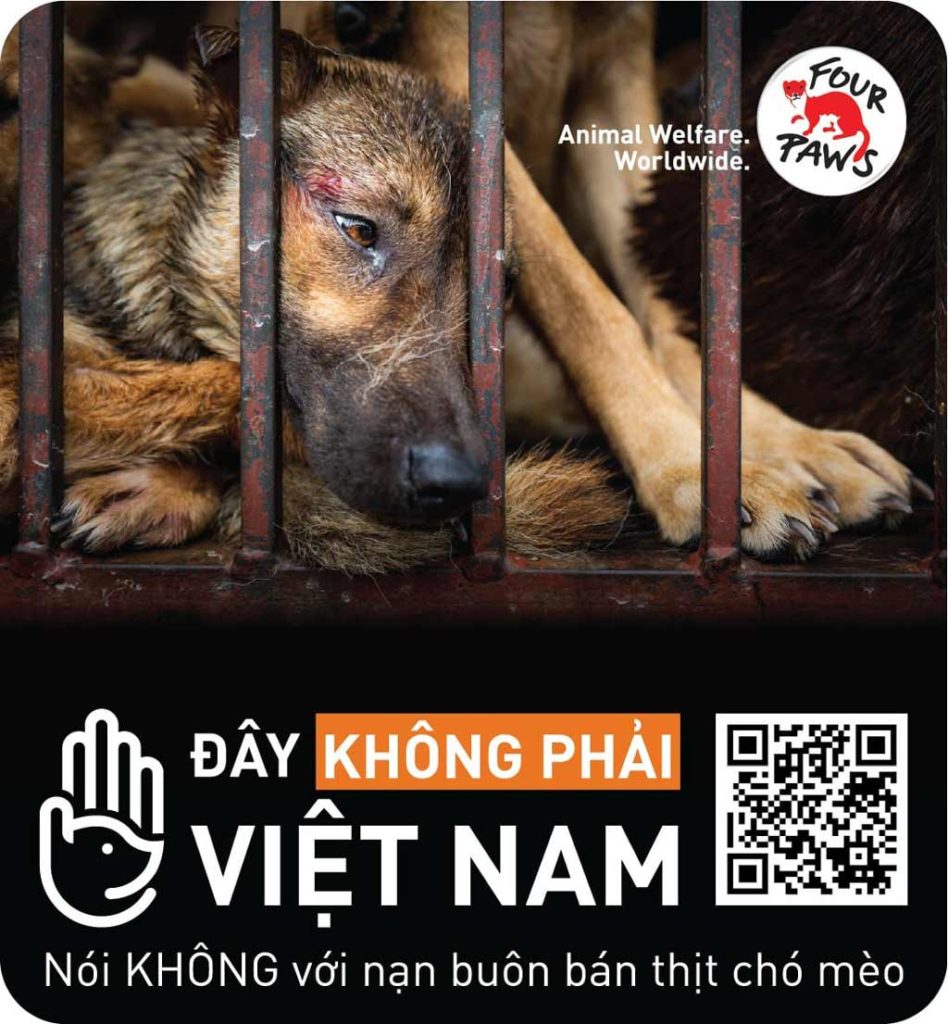 Mỗi năm, hơn sáu triệu cá thể chó và mèo bị giết thịt dã man tại Việt Nam, khiến nạn buôn bán này trở thành một trong những vấn đề nghiêm trọng nhất về quyền lợi động vật hiện nay.
Chó và mèo bị bắt trộm từ chủ của chúng và bị bắt cóc từ trong cộng đồng. Chúng bị vận chuyển suốt quãng đường dài, thường trong nhiều ngày, sau đó bị giết bằng các phương pháp tàn bạo như dìm nước và đánh đập. Vừa chứa đựng sự tàn ác lớn lao đối với động vật, nạn buôn bán cũng gây ra mối đe dọa lớn đối với sức khỏe cộng đồng, đáng chú ý nhất là bệnh dại, và đồng thời tạo ra môi trường lý tưởng cho sự xuất hiện của các bệnh khác.
Tuy nhiên, tất cả sự tàn nhẫn và những hiểm họa này chỉ phục vụ cho lợi ích của một số ít cá nhân.
Trong một cuộc khảo sát được tiến hành năm 2019, FOUR PAWS chỉ ra rằng chỉ có 6% người Việt Nam thường xuyên tiêu thụ thịt chó và/hoặc thịt mèo.